Regular price
Was
Sale price

£94.00
Unit price
per
Out of Stock
Kickstart your weight loss journey with EHPlabs' Weight Loss Bundle - Intermediate. Harness the power of OxyShred and Acetyl to accelerate fat burning and enhance mental focus. Start transforming today!
Description

Introducing EHPlabs' Weight Loss Bundle - Intermediate, a comprehensive selection of premium supplements designed to take your weight loss journey to the next level. This bundle combines the power of OxyShred, Acetyl, OxyWhey or Blessed protein, to help you achieve optimal fat burning, mental focus, and muscle recovery.

OxyShred, the ultimate thermogenic fat burner, works by boosting your metabolism, increasing energy levels, and suppressing appetite. Take OxyShred to ignite fat burning, enhance focus, and crush your workouts.

Acetyl, the cognitive enhancer, supports mental clarity, focus, and mood. Enhance your cognitive function and stay sharp throughout the day while you're on a weight loss journey.

OxyWhey, a premium lean protein formula, assists in lean muscle development, recovery, and repair. With high-quality protein sources and essential amino acids, OxyWhey supports your weight loss goals while preserving muscle mass.

Blessed, a plant-based protein, offers a delicious and nutritious option for those following a vegan or vegetarian lifestyle. Fuel your body with Blessed to support muscle recovery and promote overall well-being.

Combine the power of OxyShred, Acetyl, OxyWhey and Blessed protein in EHPlabs' Weight Loss Bundle - Intermediate. Supercharge your fat burning, enhance mental focus, support muscle recovery, and achieve your weight loss goals effectively. Elevate your weight loss journey and experience the EHPlabs difference today!

As always, remember to consult with a healthcare professional before starting any new dietary or exercise regimen, especially if you have any pre-existing medical conditions or are taking medication. Maintain a balanced diet and engage in regular physical activity to optimize the weight loss benefits of this bundle.

Directions

OxyShred:

Mix 1 scoop (5.1g) with 10-12 ounces of cold water and consume first thing in the morning on an empty stomach.
For optimal results, take another serving of OxyShred in the afternoon, approximately 6 hours after the initial dose.
If you're sensitive to caffeine, it is recommended to assess your tolerance by starting with half a scoop for the first few days.
Stir or shake well to ensure the powder is fully dissolved.
Do not exceed more than 2 servings of OxyShred within a 24-hour period.

Blessed Protein:

Mix 1 scoop with 240ml (6-8oz) of chilled water or almond milk in a shaker bottle. May be taken at any time of the day, either on its own (with water) or mixed into smoothies, yoghurt, juice etc.

OxyWhey:

Add 1 scoop of OxyWhey to 8 oz (240ml) of ice cold water or almond milk to a shaker bottle and shake for 15 - 30 seconds or until smooth. OxyWhey has been designed as an anytime protein, so you can take it post workout for recovery or at anytime of the day to ensure you hit your macronutrient requirements.

Acetyl:

Mix 1-2 scoops with 10 Ounces (295 ml) of water, juice or beverage of your choice. Do not exceed 5 scoops per day. Acetyl L-Carnitine is 100% stack-safe and can ideally be added to OxyShred to maximize metabolic activity and fat loss.
Ingredients

OxyShred:

OxyShred Raspberry Refresh
(60 serves)

Per 100g

Per serving




Energy

396kJ
94kcal

21kJ




Fat

1.9g

0g




Of Which Saturates

0g

0g




Carbohydrate

18.9g

1g




Of Which Sugars

1.7g

0.2g




Fibre

3.8g

0.2g



Protein
0g
0g



Salt

0.04g
0g


Vitamins & Minerals




RI%
Vitamin C
3282mg
174mg
387%
Thiamin
11mg
0.56mg
47%
Riboflavin
15mg
0.78mg
60%
Niacin
377mg
20mg
125%
Vitamin B6
18mg
0.98mg
58%
Vitamin B12
17μg
0.9μg
38%
Pantothenic Acid
32mg
1.7mg
28%
Chromium
23μg
1.2μg
3%

* Percent daily value are based on a 8,700 Kilojoule diet.

Acetyl:

| | | |
| --- | --- | --- |
| Acetyl L-Carnitine (100 serves) | Amount / serving | % DV |
| Calories | 0 | |
| Total Fat | 0 | 0% |
| Cholesterol | 0 | 0% |
| Total Carbohydrates | 0 | 0% |
| Protein | 0 | 0% |

* Percent daily value are based on a 2,000 calorie diet.

Ingredients - 100% Pharmaceutical Grade Acetyl L-Carnitine

OxyWhey:

Vanilla Ice Cream Flavor - Note that each flavor has slightly different nutritionals.

| | | |
| --- | --- | --- |
| OxyWhey Lean Wellness Protein (27 serves) | Amount / serving | % DV |
| Serving Size | 33.2g | |
| Calories | 130 | |
| Total Fat | 1.5g | 2% |
| Saturated Fat | 0.5g | 3% |
| Trans Fat | 0g | |
| Cholesterol | 25mg | 8% |
| Sodium | 330mg | 14% |
| Total Carbohydrates | 2g | 1% |
| - Dietary Fiber | 0g | |
| - Total Sugars | 1g | |
| Includes 0g added sugars | | |
| Protein | 25g | 3% |
| Alkalyzing Wellness Vitamins & Minerals | | |
| Vitamin C | 228mg | 250% |
| Zinc | 3mg | 25% |
| Magnesium | 25mg | 6% |
| Potassium | 199mg | 4% |
| Calcium | 182mg | 10% |
| Thiamin (Vitamin B1) | 0.7mg | 60% |
| Riboflavin (Vitamin B2) | 0.8mg | 60% |
| Niacin (Vitamin B3) | 20mg | 130% |
| Pantothenic Acid (Vitamin B5) | 2mg | 40% |
| Vitamin B6 | 1mg | 60% |
| Vitamin B12 | 90mcg | 3750% |
| Chromium | 100mcg | 290% |
| | | |




Blessed:

Blessed Strawberry Mylk -
(28.2g Per Serving)

Per 100g

Per Serve

Energy

1680kJ
400kcal

473kJ
112kcal

Fat

9g

2.5g

Of Which Saturates

1.7g

0.5g

Carbohydrate

15g

4g

Of Which Sugars

0.9g

0.3g

Fibre

3g

1g

Protein

82g

23g

Salt

3g

0.8g

*RI = Reference intake of an average adult (8400kJ / 2000kcal)
View full details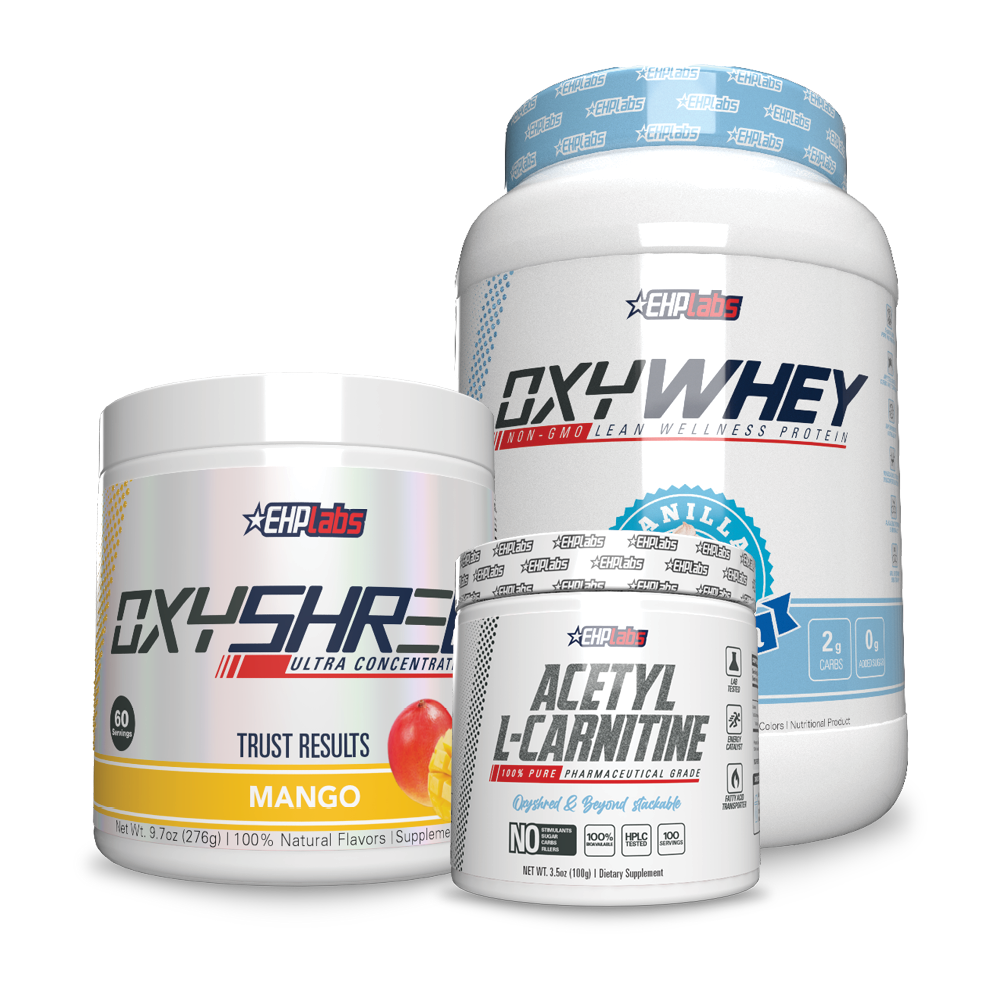 Weight Loss Bundle - Intermediate
Regular price
Was
Sale price

£94.00
Unit price
per
Out of Stock
Shipping, Returns & Payment Info
Shipping Information

Shipping costs:

We offer FREE domestic shipping within the UK for orders over £100. For orders under £100, shipping starts at just £6.95.

Shipping throughout Europe starts from £9.95.

For a detailed breakdown of our shipping rates, please refer to our shipping policy page.

nb. The shipping fee does not include import duties or taxes that are levied by the government of the recipient country. These fees are billed directly to the receiver of the shipment. 

Order processing time:

Once we receive your order, our team will promptly pick, pack, and process it within 48 business hours*. You'll receive an email with your tracking details as soon as your order has been processed, so you can stay updated on its delivery.

Estimated delivery time:

Delivery times vary depending on your location. Here are some estimated delivery times for domestic orders within the UK.

Standard Post: 2-8 business days


Delivery to Europe is approximately 5-14 business days.

For a detailed breakdown of our delivery estimates, please refer to our shipping policy page.

With our affordable shipping rates and speedy processing times, you can expect your EHPlabs order to arrive at your doorstep in no time.
Exchanges & Returns

We're here to help make sure you're completely satisfied with your purchase from EHPlabs!

If for any reason you receive a damaged or incorrect product, simply let us know within 7 days of delivery and we'll be happy to replace it or refund your purchase price.You can start a return by emailing us at contact@ehplabs.com.

If you receive a defective or damaged item, don't worry! Just contact us right away and we'll work with you to evaluate the issue and make things right. Please take a photo of the issue so we can quickly resolve the problem.

While we're unable to accept returns on certain items, such as opened supplements, clearance items, loyalty points, and gift cards, we're always happy to help with any questions or concerns you have about your specific order.

And don't worry, we're always here to help with exchanges as well! Just return the original item and make a separate purchase for the new one.

We'll be sure to notify you once we receive and inspect your return. If approved, we'll refund your original payment method within 10 business days of receipt. If you have any questions about the process and if it's been more than 15 business days since your return was approved, please don't hesitate to contact us at contact@ehplabs.com.

We're always here to help.
Payment

Shopping has never been easier with our flexible payment options.

Choose from our range of convenient payment methods, including Buy Now, Pay Later services such as ClearPay & Klarna.

If you prefer to pay on the spot, we also accept all major credit cards, including AMEX, Mastercard, and VISA. With so many options to choose from, you can shop with confidence and convenience.
OxyShred
Achieve your goals with this scientifically researched shredding formula containing proven ingredients that help promote fat loss, boost immunity and provide a natural energy boost. Oxyshred Ultra Concentration comes in delicious flavours for all tastes, and ticks all the boxes for those wanting to shred and reach their full potential!
Read more
Buy Now, Pay Later Options
4 Interest-free Payments
Pay every 2 weeks
4 Interest-free Payments
Pay every 2 weeks