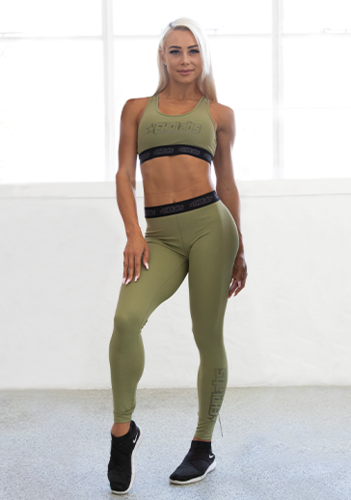 Lauren Simpson is a WBFF Pro and globally respected female fitness icon. Known for her intense application to her training, Lauren empowers women from all over the world to embrace health and fitness and achieve their potential.
"I was skinny, constantly exhausted and had an obsession with body image and being lean. This eventually took a massive toll on my health, but I found a way to break through the unhealthy mental and physical habits I had formed. My transformation is from being skinny, unhappy and unhealthy to being strong, confident and full of life!"
Through her inspirational and relatable transformation, Lauren's career now revolves around educating, inspiring and empowering other women to do the same, impacting thousands of lives yearly through her online training platform.
"I turned what was an unhealthy obsession with appearance and weight into a healthy passion for bodybuilding. I went on to compete in the 2015 INBA Sydney Super Bodies show and the INBA Southern Cross Championships where I was awarded 1st place Fitness Model Open and Fitness Model Overall Champion. In 2016, I flew to London and achieved one of my biggest fitness goals… I was crowned WBFF European Pro-Bikini Champion!"