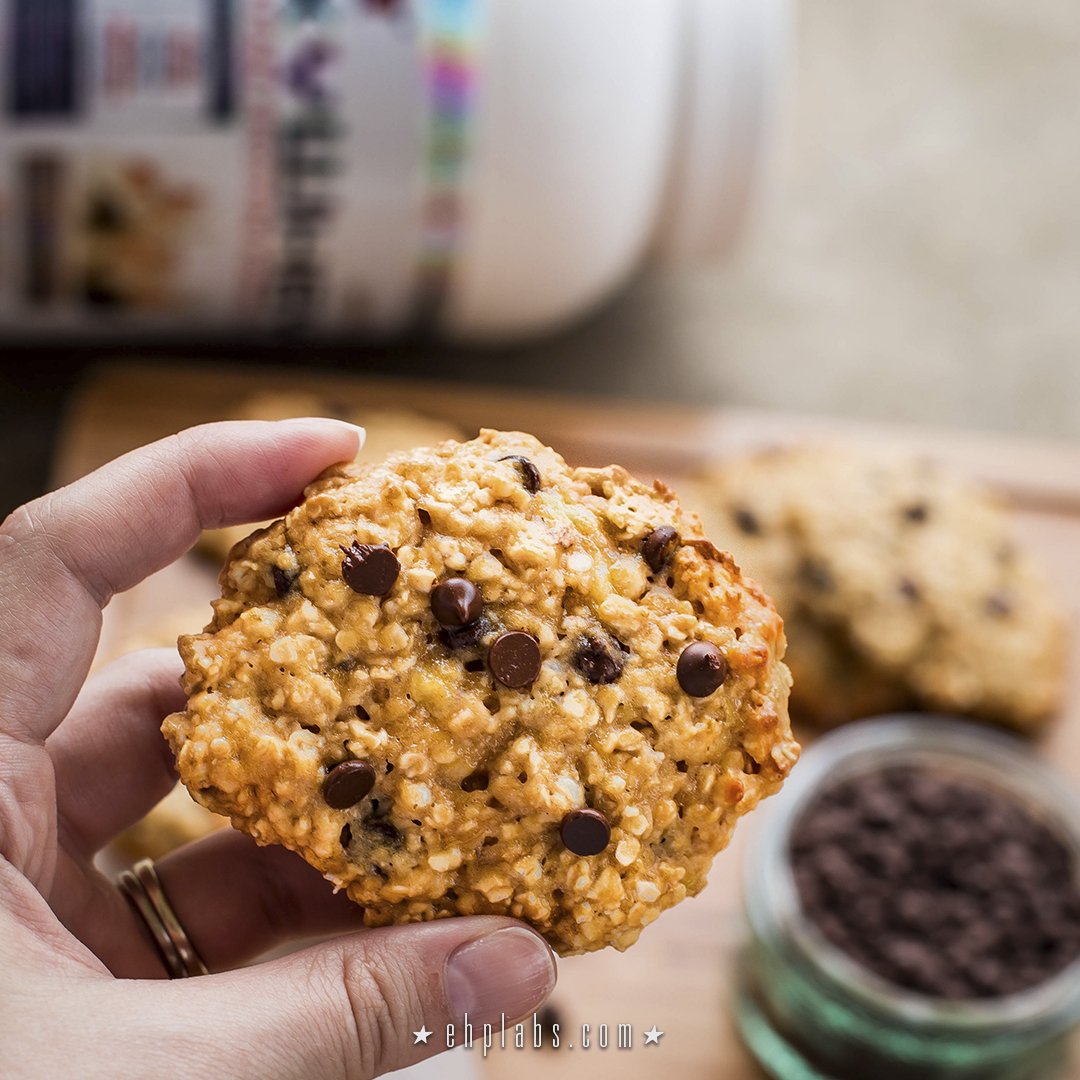 Looking to get your protein intake in a delicious new way? Many fitness people who cook with whey protein powder think they can treat it the same way they do flour.
Spoiler alert - you can't!
Before you go off to the kitchen check out our huge database of healthy and easy protein recipes and keep these guidelines in mind to avoid wasting ingredients!
RULE 1: POWDER CONTROL
Never bake a batter that is comprised primarily of protein powder. If your batter is over ½ protein powder, your food WILL turn out very dry and rubbery, especially if you are using whey or casein. This can be offset by ensuring your recipe has enough moisture to counter the whey!
RULE 2: DON'T FORGET TO MOISTURIZE
Always use a primary moisturizer - this is an ingredient that will 'weigh down' your protein powder and add moisture to your food! This can be cottage cheese, pumpkin puree, Greek yogurt, cooked sweet potato, or even fruits such as bananas, berries or applesauce!
RULE 3: FLOUR POWER
You should always have a type of flour in your batter - this will combine with your whey and give volume to your final product.
If it's coconut flour, use this sparingly - too much of it will result in a ridiculously fibrous, dry and compact creation!
RULE 4: BIND IT ALL TOGETHER!
Always use a binding substance like egg whites, whole eggs or a combination!
RULE 5: PROTEIN RUNDOWN
Protein powder, or whey protein rather, has several different types, and the type of protein powder you use will have a huge impact on the texture and taste of your finished product.
Casein – for Sludge, Frosting or Fluff

Casein is a dairy-based powder. It belongs to the same family as whey but acts totally differently in food. You'll notice this as soon as you mix it with water or milk to make a protein pudding or shakes – your mixture will be thicker and considerably creamier than it would if you'd added the same quantity of whey.
Isolate and Concentrate Blend – Baking
Some protein powders will have a blend of both whey concentrate and whey isolate. This is one of the best and most neutral options for baking; it's not too thick or dense, but it still helps in creating a sponge-like texture with the right ingredients.
Baking with a whey protein blend isn't as simple as substituting flour with protein powder. Other ingredients will also come into play. A whey protein blend has also been found to be the best for adding to protein cheesecakes and loaves!
Find out more about OxyWhey Lean Protein and try one of our many EASY and delicious protein-packed recipes here!
Isolate and Hydrolysate – Shakes and Sauces
Whey isolate or whey hydrolysate, when mixed with water, will have a much lower viscosity than casein and water. Since it's runny, it doesn't do much for adding volume to baked goods. You are better off adding it to sauces or shakes to augment the protein content. Tired of the same old peanut butter? Add a scoop of whey to it and combine flavors! Whey isolates are also sold unflavored, meaning you can add them to both sweet and savory dishes without changing the flavor or texture.
Notes:
Not all protein powders are created equal, and it becomes even harder to predict the outcome of a recipe when you're using a protein blend because you don't know the exact ratios you're working with.
Sometimes the recipe just won't work no matter how closely you follow the directions. If possible, do single-serving recipes first before making a bigger batch!