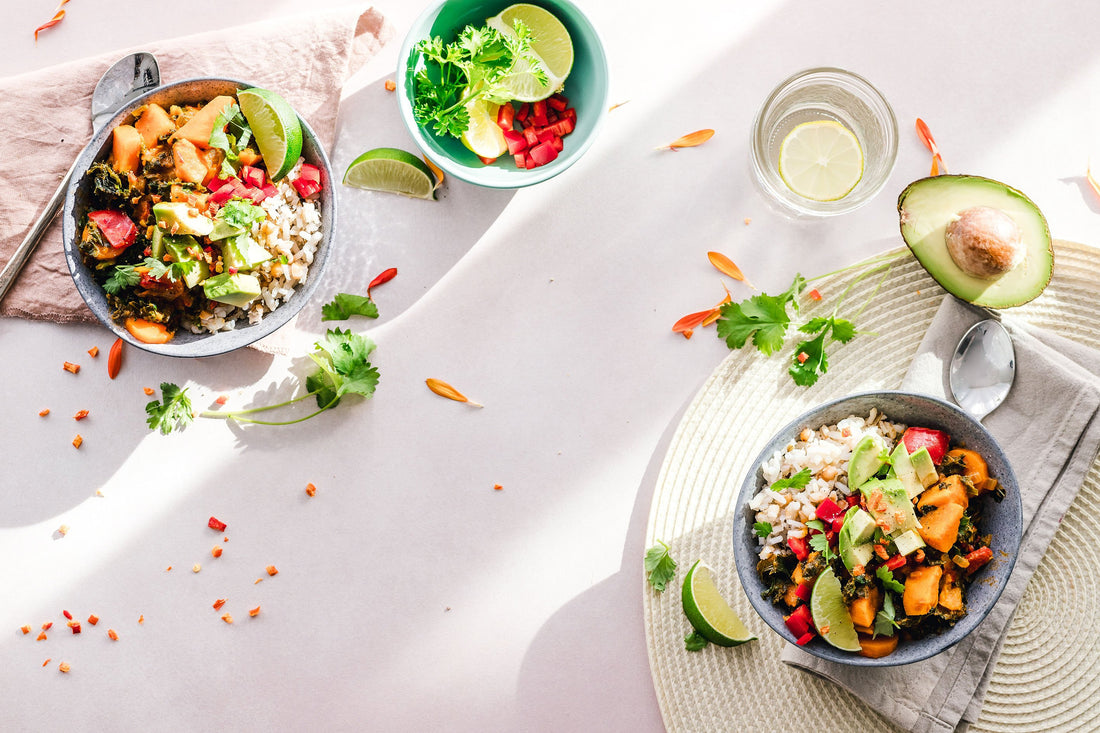 Looking for a high-protein snack that's easy to take on the go? We've got you covered! We're taking a look at the best (and worst) high protein snack options to get you through the hours between meals when hunger is high and the candy jar is unsettlingly close (don't do it!)
BEST HIGH PROTEIN SNACKS
1) INDIVIDUAL SERVE GREEK YOGURT
Individually packaged, no sugar added Greek yogurt is far and away from the easiest and healthiest option available for portable snacking. High in protein and packing healthy probiotics, Calcium, and Vitamin D, many consumers remain averse to the tang of traditional, unsweetened greek yogurts. If you just can't get over the unsweetened flavor (and no, adding honey or agave is not ok), opt for a brand with small amounts of noncaloric sweeteners, like Dannon Oikos Triple Zero. Be sure to refrigerate with a portable gel ice pack.
2) HARD BOILED EGGS
Relatively low in Calories per protein content, eggs are cheap and easy alternatives to higher Calorie, higher carb snacks. Just be sure to refrigerate with a portable gel ice pack, ok?
3) VACUUM-PACKED TUNA OR SALMON
Requiring no refrigeration, vacuum-packed tuna and salmon are high in protein and healthy Omega-3 fatty acids. Just be sure to buy a pouch packed in water rather than oil, and take care to not eat your snack in a cramped office or subway train compartment- the smell of wafting fish isn't typically welcomed by unhealthy coworkers and commuters.
4) PROTEIN BARS AND SHAKES
Protein powders, bars, and shakes are all great high-protein snacks for when you're on the go, as long as you are getting the right ones. Some protein powders are low carb, have high-quality protein sources and don't have any cheap filler ingredients, like OxyWhey or IsoPept Zero, and are a great high-protein snack that can be used in anything from shakes to homemade protein balls. However, some other proteins use cheap filler ingredients resulting in you getting a lot more calories, carbs, and fats than you'd bargained for, along with stomach upset. When it comes to protein bars and shakes, ALWAYS read the label before using them.
WORST HIGH PROTEIN SNACKS
1) NUTS AND NUT BUTTERS
"But nuts are healthy!" you cry. True, nuts are very healthy and contain essential vitamins and nutrients - but they're also high in Calories with a relatively low amount of protein for Calorie density. If your goal is weight loss, use these sparingly. Consider that a mere two tablespoons of peanut or almond butter contain a whopping 200 Calories, but only 7 grams of protein. Meanwhile, a hardboiled egg, containing a mere 70 Calories, contains just as much. Always remember that nuts and nut butter are primarily fats - not proteins.
2) JERKY
Jerky is a high-protein snack coming in at around 10-grams per serve. While jerky is marketed as a healthy, minimally processed, high-protein snack, it's actually a Group 1 Carcinogen. The World Health Organization (WHO) classifies consumer products, naturally-occurring products, and man-made products according to potential or actual carcinogenicity.
While there is still much debate about the placement of red meats and processed meats on the list, it still goes without reason that if you are going to pick up jerky for a quick snack on the go, look for one without the bad artificial additives and lower sodium content.