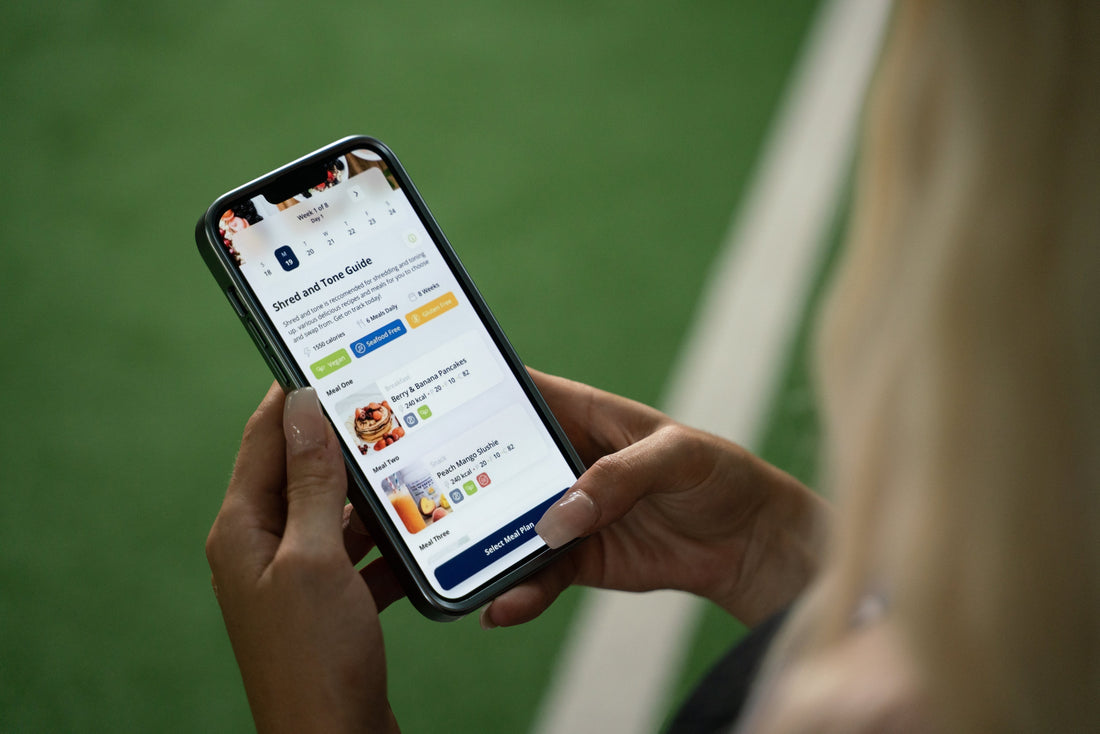 We kicked 2022 off with a bang with our EHPlabs $250K Shred Challenge. Together, we focused on "shredding" the excuses, negativity and old habits to work towards an inner and outer transformation. To much anticipation, we have chosen our challenge winners and are ready to announce it to the EHPlabs community!
Designed to kick start New Years' fat loss goals, the challenge offered workouts from four expert trainers - Tayla, Tessa, Deandre, Marco. The 8 week challenge incorporated a range of cardio and resistance based training to help build lean muscle mass whilst stimulating fat loss. The challenge also included a recipe-based meal plan designed by our team of nutritionists to optimize results. The Shred Challenge was delivered via our brand new EHPlabs App, making accessing workouts, recipes, and tips more convenient than ever before.
With thousands of people all around the globe participating in the Shred Challenge, it has finally come time to announce the challenge winners! Each and every one of our challenge winners have had an incredible inner and outer transformation that cannot go unnoticed.
Keep on reading to find out who our EHPlabs Shred Challenge winners are and learn more about their journey!
Christian Ramos 🇺🇸 - Winner Weight Loss with Marco
Before the challenge, Christian felt insecure and had a lack of confidence. Over the 8 weeks he lost 11% bodyfat and 30 pounds overall. Christian became disciplined, dedicated and is now feels stronger both mentally and physically.
Haifa June Work 🇫🇯 - Winner Weight Loss with Tessa
Prior to the challenge Haifa could barely do 6 squats and by week 2 she could almost do 100! Haifa had tried everything to lose weight and never thought it would be possible to achieve as much as she did in sucha short period of time. Oxyshred has now become a staple in her morning routine, it helped her to achieve her goals and she cant start the day without it.
Katherine Sivewright 🇦🇺 - Winner Muscle Build with Tayla
Katherine lost 12 - 14 Kilograms whilst doing Tayla's muscle build program. She loved that the challenge was hard enough to be affective but not so hard that not was intimidating. Katherine prefers to workout at home and so the convenience of having the app at her fingertips made completing her workouts following the meal plan possible.
Victor James 🇺🇸 - Winner Deandre's Muscle Build Program
With Deandre's muscle build program Victor went from a 42" waist to a 36! Before the challenge Victor felt like he had to fake it till he made it, he was unhappy but wanted to be a good example for his sons. Victor has now lost 30 pounds in total and the program coupled with OxyShred helped him to achieve his goals.
Kelton Owens 🇺🇸 - Winner Best Engagement/Community player
Kelton completed Deandre's muscle build program and says that it helped to get him into a positive mindset. He loved using EHPlabs OxyShred, Beyond and Glutamine to achieve his goals. Kelton's favourite thing about the challenge was joining the community facebook group. He got to meet new people and even though those in the group may be an ocean away, it felt like he was connecting with a new best friend. The support of the EHP community helped him through the challenge.