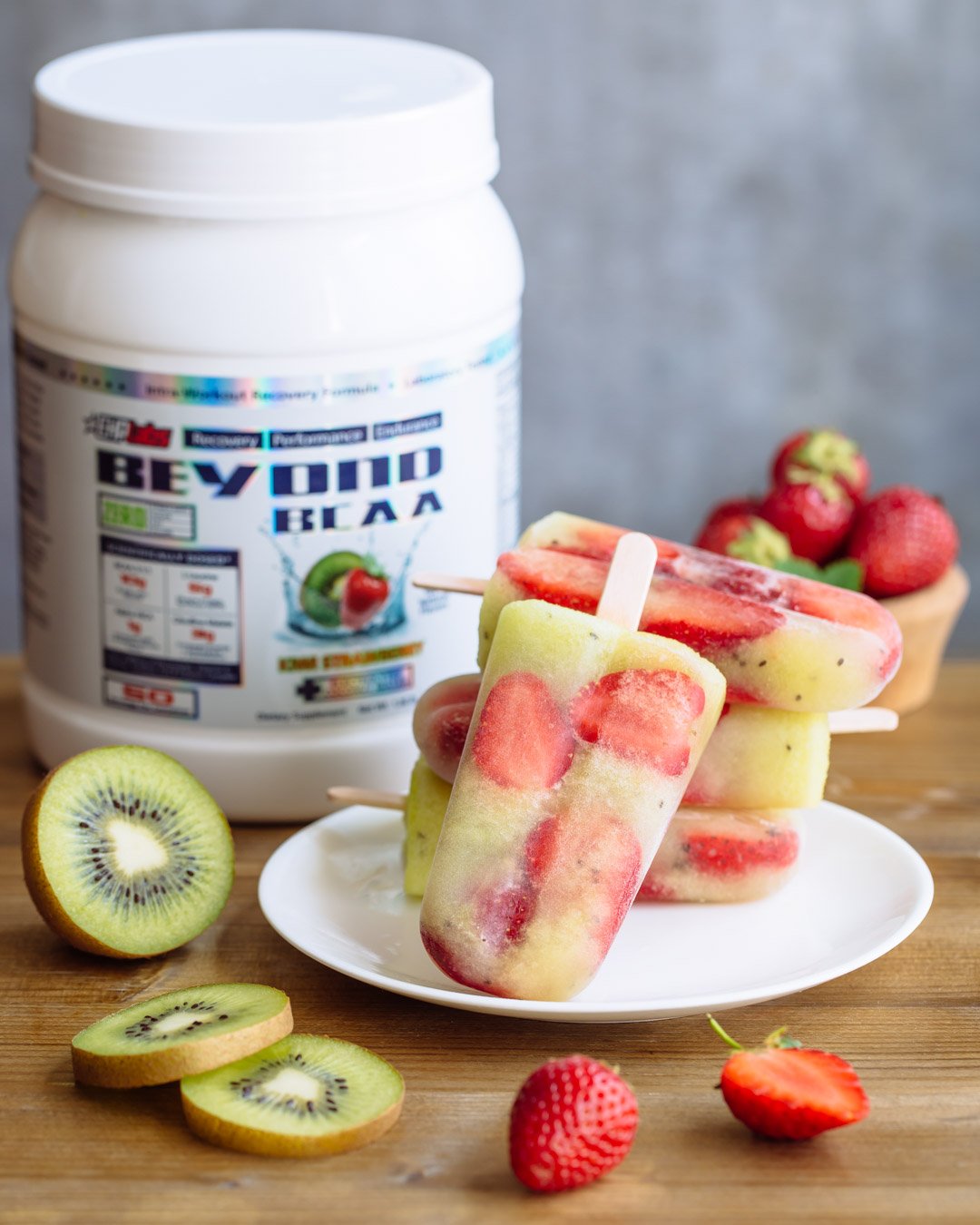 Preparation: 5 minutes
Makes: 4 ice pops
INGREDIENTS:
1 Scoop BCAA Strawberry Kiwi (Get yours here!)
1 cup water
2 medium kiwis, sliced
1⁄2 cup sliced strawberries
METHOD:
In a blender place water, BCAA strawberry kiwi and kiwi. Blend until smooth.

Arrange sliced strawberries inside the popsicle molds.
Pour BCCA mixture into each mold.
Insert popsicle sticks and freeze until frozen solid; about 5 to 6 hours.
Nutritional Information/ 1 serving
Calories 31
F0 - C7 - P1