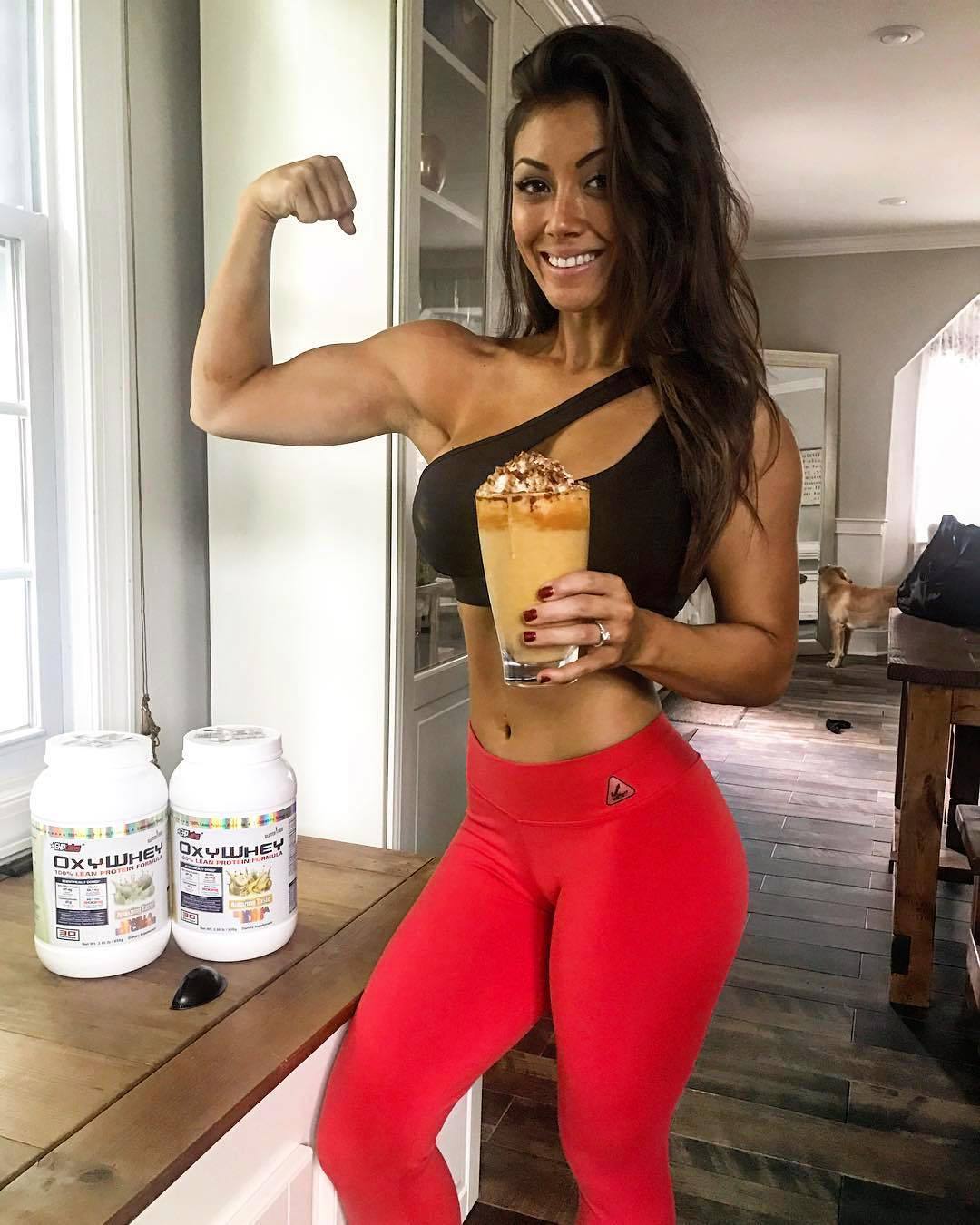 Losing weight is a lot simpler than many people make it out to be! The truth is, in almost every case, most just need to eat better and exercise more.
Not sure where to start with that? Here are ten do's and don'ts to make weight loss easier!
Shred that Stubborn Fat!
OxyShred is a scientifically researched and efficaciously dosed potent thermogenic fat burner that will kick start the metabolism, boosting immunity and providing a natural boost of energy.
Try all SIX 100% natural and delicious flavors today!
The Do's:
1. DO MAKE PROTEIN THE CORNERSTONE OF EVERY MEAL
Building your meals around protein is important for several reasons:
Protein has a high thermic effect – eating protein burns calories!
Protein has a high satiety index – it keeps you feeling fuller for longer
Protein helps preserve muscle mass during a diet which maintains your metabolic rate
Protein helps blunt your insulin response – important for fat burning
Make sure the first thing you put on your plate is a decent-sized portion of high protein food such as turkey, chicken, lean beef, fish, eggs, etc.
2. DO CUT OUT ADDED SUGAR AND REFINED CARBS
Added sugar and refined carbs in general have no real place in a weight loss diet. They are full of empty calories, are not filling, tend to create cravings, and cause big spikes in both blood glucose and insulin which will quickly put a halt to fat burning.
Fruits, vegetables, and moderate amounts of whole grains are fine – just steer clear of processed and refined carbs (white bread, white rice, white pasta, cake, candy, processed meals, soda, etc.) which are devoid of fibre, vitamins, and minerals.
3. DO TIME YOUR CARB INTAKE AROUND EXERCISE
Low carb diets are good for fat loss but can make exercising harder than it needs to be. To enjoy the fat-burning benefits of a low carb diet while ensuring you can still exercise effectively, time your carb intake around exercise.
Eat most of your carbs 1-2 hours before and immediately after exercise and then eat low carb the rest of the time. The result? Adequate carbs to fuel your workout but fewer carbs when you want to burn fat.
4. DO EAT YOUR MEALS FROM SMALLER PLATES
If you want to lose weight, you need to eat less AND eat better. The trouble is, smaller portions on regular-sized plates make your meals look unsubstantial. "That's not going to fill me up!". If you feel like that at the start of a meal, you'll probably still feel hungry at the end.
Make your meals look bigger by serving them on a smaller plate. This helps ensure you feel fuller, sooner.
5. DO PLAN AND MAKE YOUR MEALS IN ADVANCE
Prior planning prevents poor performance and that is doubly true for a fat loss diet. Being proactive and planning and making your meals in advance means you have fewer excuses for not eating healthily. You are basically cheat-proofing your diet.
Spend an hour or so planning your meals for the coming week and then bulk prepare as many of them as you can. Freeze them for later in the week. That way, when hunger strikes and motivation is low, you'll have healthy food on hand to see you through.
The Don'ts:
1. DON'T BUY WHAT YOU AREN'T GOING TO EAT
If you buy it, you will eat it. This is a nutritional law! If you buy food that isn't on your diet "just in case", you will eat it when your willpower lets you down. It's not a matter of IF but WHEN. Avoid this problem by clearing your house of junk food and then only buying the ingredients you need for your pre-planned meals. If you don't have it, you can't eat it. Simple!
2. DON'T FORGET THAT TASTE IS IMPORTANT TOO
You could lose weight eating nothing but canned tuna and steamed cabbage but, honestly, how long could you survive like that? Not in terms of food quantity but food taste! You need to make your diet something that you actually want to do. The end goal of fat loss might be all the motivation to get you started but if you are going to stick to it, the process needs to be enjoyable too.
Healthy, low-calorie eating does not have to be boring but you will need to learn how to make some tasty meals if you want to survive your diet.
3. DON'T CHEAT – TREAT
Calling the occasional break from your diet a "cheat meal" implies that what you are doing is wrong. It's not; you're getting a little time off for good behaviour. If you eat healthily and adhere to your diet 90% of the time, you earn the right to relax 10% of the time. You are not cheating on your diet – that 10% is allowed!
Also, implying that you are cheating puts a negative spin on your eating habits which is a) not healthy and b) makes you feel rebellious which could lead to overindulgence - the snowball effect. "Well if I'm going to cheat I might as well do it properly!"
4. DON'T THINK "SHORT TERM FIX"
Unless you are shedding your last couple of kilos of unwanted fat, your diet should never be considered a short term fix. It probably took you years to gain that unwanted weight and it could take only a little less time to lose it again.
Rapid weight loss is invariably followed by rapid weight regain so make haste slowly. Weight loss is a marathon and not a sprint so don't rush the process if you want to keep the fat off that you aim to lose.
5. DON'T TURN YOUR DIET INTO A RELIGION!
Many people become so invested in one diet or another that they become almost like a zealot about what they eat. Offer a potato to a die-hard Paleo dieter and they might chuck a spear at you!
Ultimately, losing fat and eating healthily is all about food. So long as what you eat is mostly natural and you are eating fewer calories than normal, you will lose weight.
There is no need to brand yourself as a diet nut by telling everyone that your new diet is better than theirs – it isn't. Any diet will work so long as you stick to it and it creates the required calorie deficit. That's why there are so many diets around.
Eating to lose isn't complicated – unless you make it that way. Follow these five dos and five don'ts to simplify weight loss and save you from ever having to follow a crazy diet ever again.