Regular price
Was
Sale price

£17.95
Unit price
per
Out of Stock
Made from high-quality steel, this luxe protein shaker is durable yet lightweight.
Description

Introducing EHPlab's Stainless Steel Drink Bottle, the perfect companion for your hydration needs. Designed with functionality and style in mind, this sleek and versatile bottle is a must-have for those who value both convenience and sustainability.

With its generous 1L capacity, this drink bottle ensures you stay hydrated throughout the day, whether you're hitting the gym, going on an adventure, or simply running errands. The ample size eliminates the need for frequent refills, allowing you to focus on what matters most.

One of the standout features of this stainless steel bottle is its exceptional ability to keep your beverages cool for up to 12 hours. No matter how hot it gets outside, you can always rely on your EHPlab's bottle to provide refreshingly chilled drinks whenever you need them. Say goodbye to lukewarm water and hello to a revitalizing, cool sip.

By choosing EHPlab's Stainless Steel Drink Bottle, you're also making an eco-friendly choice. Crafted from durable and sustainable materials, this bottle is designed to reduce single-use plastic waste. By refilling and reusing your bottle, you contribute to a healthier planet, making a positive impact on our environment.

The straw lid with a convenient carry handle adds an extra layer of convenience to this bottle. Sip on your favorite beverage effortlessly, without the hassle of unscrewing a cap. The straw lid also prevents spills and leaks, ensuring that you can enjoy your drink on the go, worry-free. The integrated carry handle makes it easy to grab and take with you wherever your day takes you.

In a timeless black color, EHPlab's Stainless Steel Drink Bottle exudes a sense of elegance and sophistication. Its sleek design makes it a stylish accessory that complements any outfit or setting. Whether you're in the office, at the gym, or out on an adventure, this bottle adds a touch of refinement to your everyday life.

Invest in EHPlab's Stainless Steel Drink Bottle today and experience the perfect blend of functionality, durability, and eco-friendliness. Stay hydrated, keep your drinks cool, and make a positive impact on the environment, all while embracing a stylish and convenient lifestyle.
View full details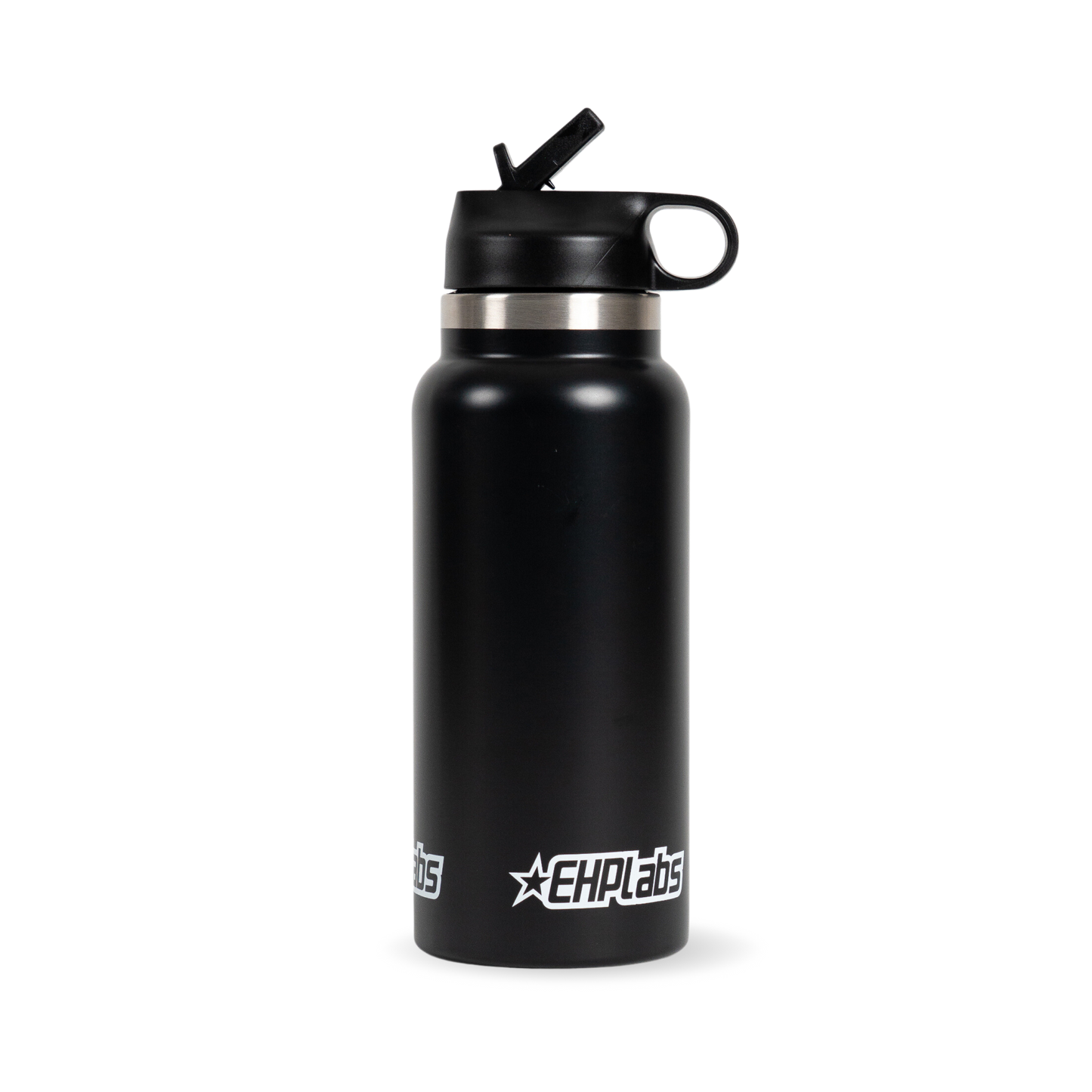 Stainless Steel Drink Bottle - 1000ml
Regular price
Was
Sale price

£17.95
Unit price
per
Out of Stock
OxyShred
Achieve your goals with this scientifically researched shredding formula containing proven ingredients that help promote fat loss, boost immunity and provide a natural energy boost. Oxyshred Ultra Concentration comes in delicious flavours for all tastes, and ticks all the boxes for those wanting to shred and reach their full potential!
Read more
Buy Now, Pay Later Options
4 Interest-free Payments
Pay every 2 weeks
4 Interest-free Payments
Pay every 2 weeks